V.A.T. FREE
Any rise and recline chair or adjustable bed can be bought from Scott's without paying V.A.T. as long as you are eligible.
In reality, if you need a chair to help you stand up, or you need a bed that adjusts, you probably qualify but please read the following information to make sure.
THE TICKET PRICE ON ALL OUR MOBILITY FURNITURE IS NET OF VAT, THE PRICE YOU PAY IF QUALIFYING
Who is eligible for VAT relief?
VAT law states that you must be 'chronically sick or disabled' to qualify for VAT relief. A person is 'chronically sick or disabled' if they either: have a physical or mental impairment that has a long-term and severe effect on their ability to carry out everyday activities. About 15 million people in England have a long-term condition(1). Long-term conditions or chronic diseases are conditions for which there is currently no cure, and which are managed with drugs and other treatment, for example: diabetes, chronic obstructive pulmonary disease, arthritis and hypertension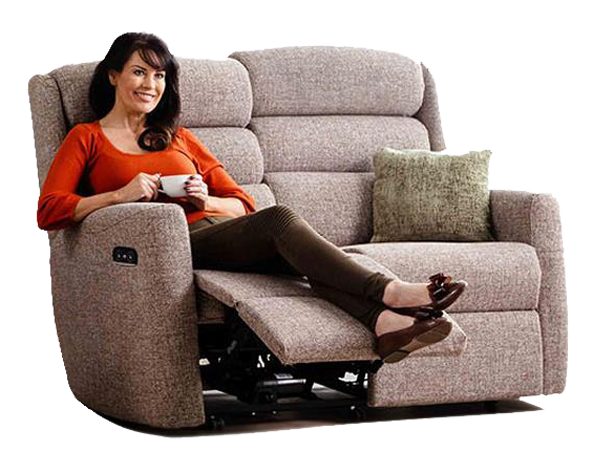 MAKE IT A SUITE
TWO OR THREE SEAT RECLINING OR FIXED FABRIC OR LEATHER
SOFAS TO MATCH
MOST OF OUR RISE & RECLINE CHAIRS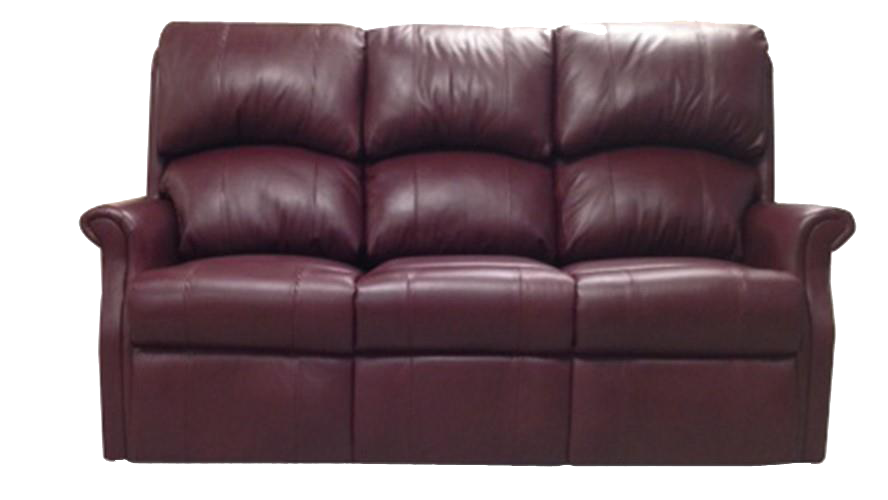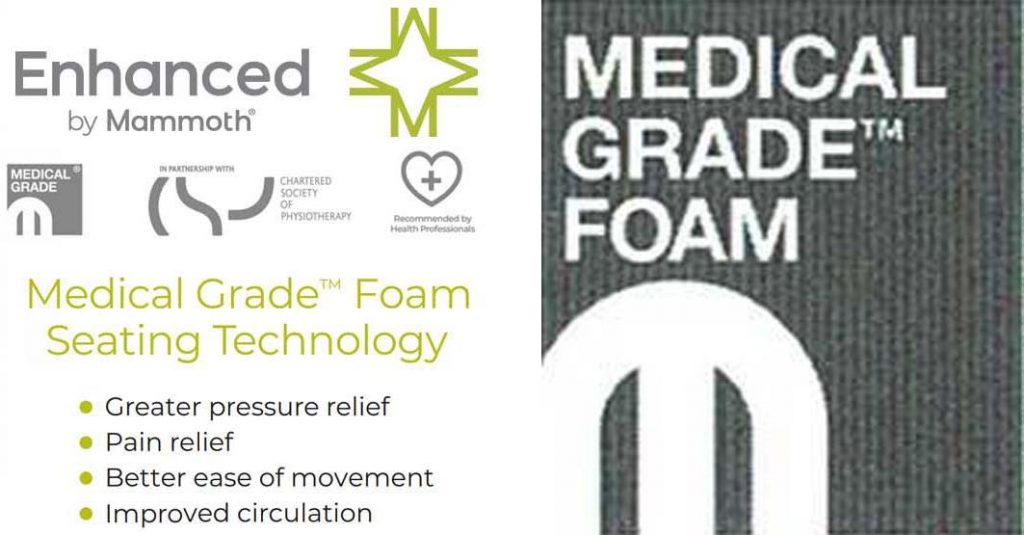 ONLY AVAILABLE ON MOST FABRIC UPHOLSTERED CHAIRS, NOT AVAILABLE WITH LEATHER UPHOLSTERY
Find out about our price promise on any internet seller or shop/retail oulet in England
CHOICE OF BACKS AND MOTORISED LUMBAR NECK ADJUSTMENT
AQUACLEAN UPGRADE AVAILABLE ON MOST OF OUR RISE & RECLINE CHAIRS
FAST DELIVERY
IF WE HAVE THE RISE & RECLINE CHAIR ON DISPLAY YOU CAN HAVE IT STRAIGHT AWAY
WE NORMALLY HAVE ABOUT 25 IN STOCK
ALTERNATIVELY YOU CAN ORDER IN A CHOICE OF OVER HUNDRED FABRICS OR A LOVELY SELECTION OF LEATHERS
MOST DESIGNS OF OUR RISE & RECLINE CHAIRS COME IN 3 SIZES, SOME IN 4

ALL COME WITH A 5 YEAR GUARANTEE ON FRAMES & MOTORS
Adjustable Beds
Most of our adjustable beds are made by The Old English Bed Company. There quality is superb, the motors are powerful and long lasting. In fact their motors come with a 5 year guarantee for peace of mind. SIZES INCLUDE 2'6" 3'0" 4'0" and 4'6" with a single motor (whole mattress bends) And 5'0" and 6'0" with twin motors moving individual mattresses